Here's a quick walkthrough of what is covered in this review:
What is Zentail?
Zentail's commerce operations management (COM) platform is trusted by today's top brands and sellers. With the industry's most reliable suite of automation tools, Zentail helps you accelerate commerce.
Trusted by top Amazon Marketplace Sellers, Zentail is the easiest way to centrally manage your multichannel business. Every Zentail plan includes multichannel tools 100% free, so you can test new marketplaces outside of Amazon without jeopardizing your bottom line.
Industry leading multichannel management software backed by remarkable customer service. Sell everywhere.
Zentail Features
Product Information Management (PIM)
Multichannel Listing
Inventory and Vendor Management
Order Management
Dynamic Repricing
Multichannel Analytics
Why Use Zentail?
200+ orders per day
100+ SKUs
Able to fulfill from own warehouse or 3PL (not reliant on dropship suppliers)
Able to dedicate time and effort to streamline workflow during 2-3 week onboarding
Serious about multichannel growth
Pricing
Flexible pricing options include fixed fee per order and % of monthly sales.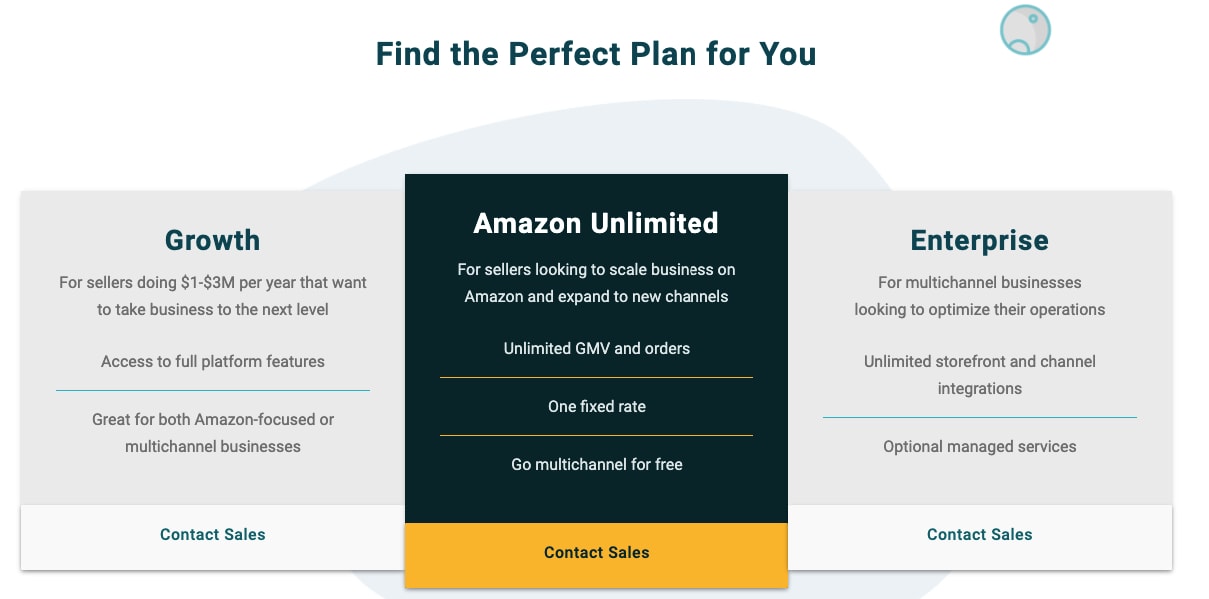 Conclusion:
All transactions are directly between you and the provider of this solution (application or service). The provider may set its own policies on pricing, usage, and cancellation related to their solution, and this listing is provided solely as an informational resource. Any prices shown are for reference only. Because Amazon is not directly involved in the development or sale of this solution, you will need to contact the provider for any technical support or customer service questions.