Amazon has changed the game for traditional retail. Walmart started to fight back.
The next decade will see a massive effort from Walmart to redefine its playbook of retail.
Today, most of our shopping is done online, with the two e-commerce giants: Amazon and Walmart. Although Walmart has been around us for 30 years more than Amazon, these two companies have been targeting the same set of customers lately. Though these two companies started differently and their growth strategies are different from one another, the lines have started to blur with the expansion of Amazon and Walmart's presence on the internet. Also,
Walmart leads the brick and mortar while Amazon rules the online retail space.
The two brands follow their own unique strategies leading the path of innovation.
As the lines started to blur, these two companies now provide similar services. However, there are certain differences such as pricing, product portfolio, etc.,
To avoid being caught up in the middle, brands and sellers need to devise different strategies and measures to thrive in these marketplaces.
Amazon vs. Walmart Competitive Analysis
To help you determine which company (Amazon or Walmart) has sales momentum, we came up with an analysis of important metrics.
So, let's take a look at them right away!
| | |
| --- | --- |
| Amazon | Walmart |
| The largest online retailer. | Largest retailer. |
| Diverse portfolio with futuristic scope. | Better brand value. |
| Customer service ranking 1 | The customer service ranking is 25. |
| Third largest digital advertising platform | Walmart's advertising services are still in their infancy. |
| Working to increase the number of physical stores. Amazon mass customizes inventory operations. | The huge American population resides within a 10-mile radius of a Walmart store. |
| Around 100 fulfillment centers. | Around 20 fulfillment centers. |
| Amazon Fresh charges delivery fees. | Walmart offers groceries and food products at a low cost. |
Product Portfolio
According to a study from Marketplacepulse, more than 1 million sellers on the Amazon marketplace while there are more than 36 thousand sellers on Walmart (Marketplacepusle.com).
The product portfolio is pretty much vast on Walmart as well as on Amazon. However, Amazon offers more brands as part of its product offerings which also includes hundreds of big brands. On the other hand, Walmart sells its own line of products in clothing.
When it comes to food and groceries, Walmart has a clear advantage as it offers products at a cheaper price. Thanks to Amazon Fresh's delivery charges, its extra charges pose a barrier to many customers.
Customer Experience
For any service-based company or an e-commerce business, providing a superior customer experience is crucial for the company's success. According to the American Customer Satisfaction Index, Amazon rated higher than the other companies with a score of 83% (ACSI). On the other hand, Walmart joined the survey in 2018 and scored 74% making it to the bottom 8th of the list.
Though both companies include customers while making new strategies and product decisions, Jeff Bezos has established long before that Amazon is a customer-focused company that adds value to this e-commerce behemoth.
In this case, Amazon is a clear winner as the company's customer-centric model and convenience offered to its customers have raised bars for other e-commerce companies.
Retail Dominance
Amazon is increasingly expanding its grocery stores and physical presence. Also, Amazon is strengthening its grocery segment with Whole Foods and delivery with Amazon Fresh and Amazon prime now. However, Walmart's strong presence in the physical world is nowhere close to Amazon's efforts. Therefore, Walmart continues to dominate the retail sector.
It is also evident that Amazon continues to lag behind Walmart in the physical space. The reason for this is Amazon's limited resources to brick-and-mortar locations and a whooping population that stays near a Walmart store within a 10-mile radius (Forbes).
Stocking up Inventory
Amazon provides mass customization in its operations. First, it acts as a third person and allows companies and brands to place their products on its website. With this, Amazon is allowing sellers to manage their own logistics while it handles only the front-end customer relations.
Second, it sells inventory and manages customer relationships and supply chain effectively. Through its diversified and robust supply chain optimization, Amazon is able to predict demand. Its speed shipping and fulfillment process enhances customer loyalty that allows this retail giant to compete with other retailers in the market.
On the other hand, Walmart is one of the largest retailers in the world. As a matter of fact, 90% of Americans live within 10 miles away from a Walmart store (Source). Walmart is planning to take advantage of its strong physical footprint to enhance customers' shopping experience, be it in-person or online.
Walmart is turning its stores into warehouses for online shopping. Along with Walmart, Target and other retailers are taking similar steps to compete against Amazon. However, Walmart stands out in this measure as the number of stores within the reach of the population is myriad and these stores are already profitable. Using these stores as warehouses can be a game-changer for Walmart as most of the costs involved in the e-commerce industry are in shipping.
Also, Walmart already uses its machine learning algorithms to predict frequently bought items by shoppers every week, so the company does not need to worry about running out-of-stock any time soon.
On the whole, Amazon's robust operations make it stand out, but Walmart's countermeasures have huge scope to beat the competition.
Fulfillment
At present, Walmart has around 20 fulfillment centers, while Amazon has 100. Although Amazon cannot compete with the in-house experience provided by Walmart, it can offer fast shipping and fulfillment services.
Recently, Walmart has launched Walmart Fulfillment Services that allows third-party vendors to pick, pack, store, and handle returns. This is a move to compete against Amazon. According to Walmart, this WFS will help both sellers and customers. Sellers can pay a low fee to store and ship goods which improves their profitability. Secondly, customers will get the freedom to choose the brands that can provide easier returns and faster shipping. With this, the company is looking forward to improving overall customer satisfaction and benefitting the bottom line of the organization.
Advertising Efforts
From a marketing standpoint, successful marketing campaigns boost sales and revenue on a short-term basis while increasing brand recognition in the longer run. Customers purchasing trends depend on product quality, price, and how they perceive the brand. With the recent launch of Walmart advertising platforms, brands and advertisers can purchase on-site search and sponsored product ads on Walmart.com. On a fundamental level, both Amazon and Walmart's advertising operates in a similar fashion. However, Walmart's ad targeting capabilities and data provided to the sellers are limited. Amazon's display targeting, product targeting, automatic targeting based on products and keywords give ample opportunity for advertisers to dominate on Amazon.
Amazon is the third-largest digital advertising platform in the world. The strong purchasing power of customers makes the platform more robust. Besides, Amazon is always testing and optimizing tools for sellers and vendors. We are yet to see more unified advertising services ahead. On the other hand, Walmart's advertising measures are in their infancy and can be appealing for in-store and online marketers, especially for CPG brands.
Pricing Analysis
When looking at individual categories such as food and beverages, kitchen and home goods, Walmart offers cheaper prices overall. However, in certain categories of kitchen and miscellaneous items, Amazon took the lead. Therefore, finding cheaper prices for the items depends on the category they fit.
Conclusion:
As these trends are likely to continue, Walmart's footprints serve more Americans, while Amazon is a powerhouse of data that Walmart chose to compete with. Are these efforts by Walmart enough to beat Amazon? It's too early to comment. But with the technological advancements to work for online deliveries and order fulfillment, Walmart stood as an example of how traditional retail can grow its online footprint.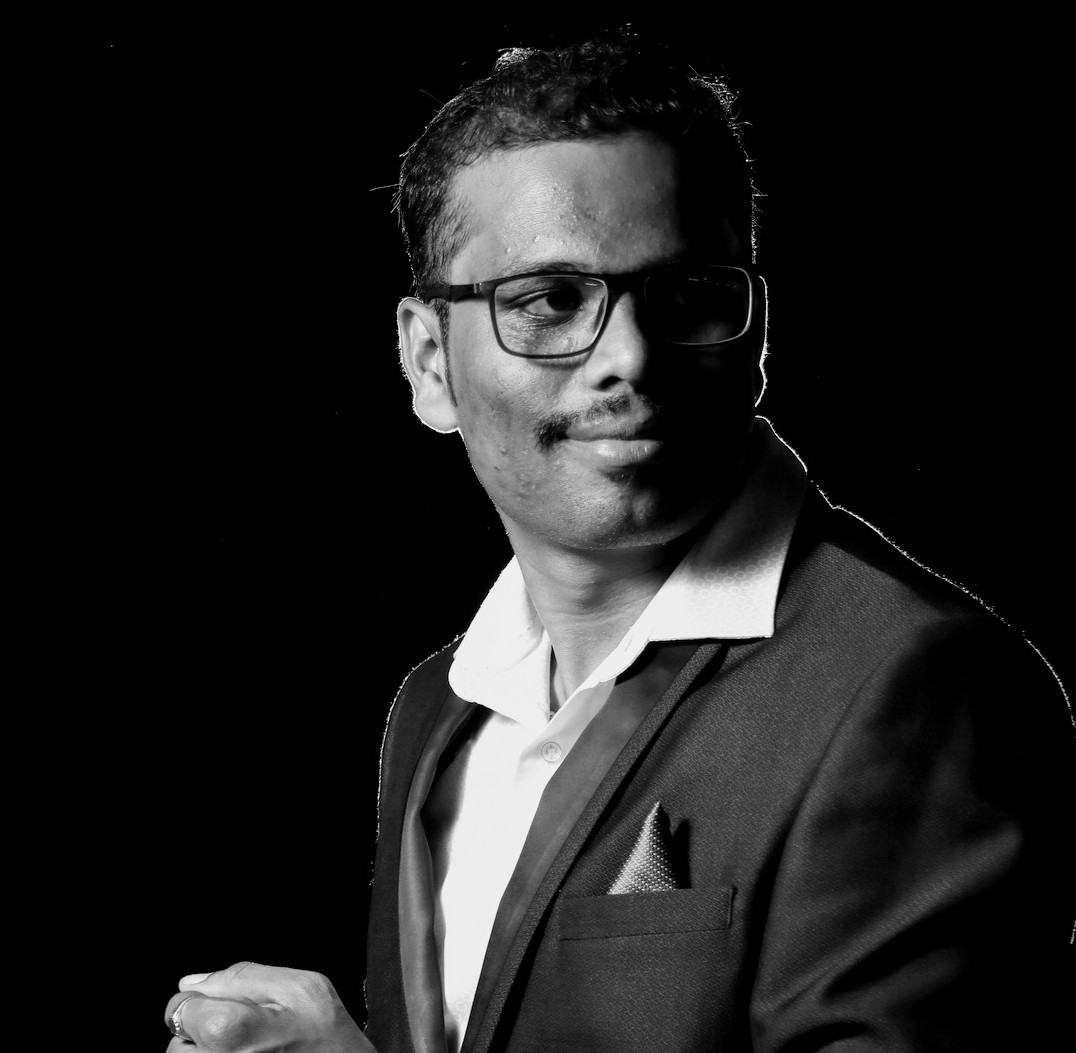 Arishekar specializes in digital marketing, in addition to website keyword optimization for search engines. His areas of expertise include enhancing the organic ranking of webpages on search engines with innovative SEO strategies and online promotions.