If you are an Amazon seller, your primary focus should be to beat your competitors. As the number of sellers is perpetually on the rise, it becomes progressively taxing to make a mark on the giant platform. That is why you must emerge from the crowd of sellers. While there are multiple ways to do that, the quickest way is to use Google chrome extensions.
Amazon chrome extensions come in handy when sellers look for ways to leverage their business. The tools mentioned below will help track pricing and keywords, product research, product history, and more. In this article, you will find a list of the best Amazon chrome extensions.
List of Top Amazon Chrome Extensions
We have put together a list of the most preferred and popular Amazon chrome extensions for sellers.
1. SellerApp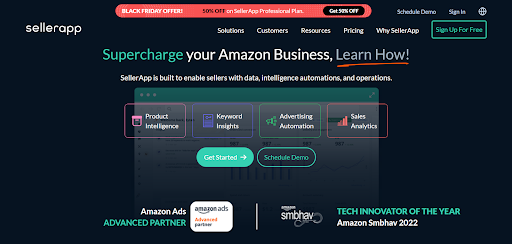 The best tool in the market, SellerApp's Amazon chrome extension is designed to give you quick insights into the products and keywords. It analyzes the data on the product listing page or the search results page. The tool allows you to extract useful data without leaving the Amazon product or search results page.
It provides the most accurate information regarding Amazon products. Compare products in real-time and get information such as average price, orders, ratings and reviews, and the opportunity score.
You can also browse through filterable data like the product title, rank, ASIN, brand, category, best-seller rank, price, ratings, fulfillment type, weight, dimensions, and more. It is a free tool that provides real-time data for sellers on the go. It is a substitute for the SellerApp software and is completely free.
Its features include the following –
Product Analysis
Product Intelligence
Product Keyword
Keyword Tracker
FBA Profit Calculator
Listing Quality
Review Insights
To use the SellerApp Chrome extension, create a SellerApp account first. Download and install the extension. Pin it to the browser and log in using your email. Go to Amazon and search for the product you want. Click on the extension, and a pop-up will appear. View and compare the displayed data.
2. Helium 10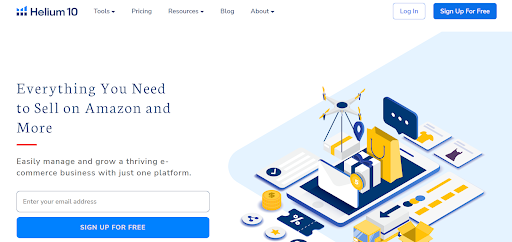 If you are looking for an all-in-one tool for your Amazon business, the Helium 10 chrome extension is for you. The tool allows one to look at the demand for a product, conduct keyword research, and product research, and copy ASIN. It also provides information about your competitors like their fulfillment type, inventory, and reviews, all this and more for no charge.
Its features include the following –
Xray
Inventory Level
Demand Analyzer
Sales Estimator
ASIN Grabber
Review Insight
Supplier Finder
Profitability Calculator
You can find the extension link here.
3. Jungle Scout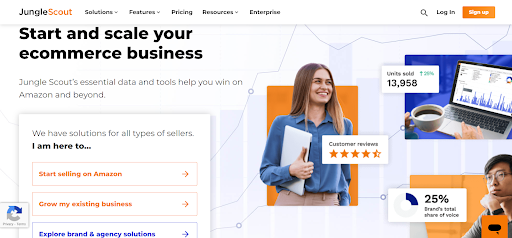 Jungle Scout's chrome extension is known to be one of the most popular tools available. It gives you live data about Amazon products and their metrics. Observe and evaluate the findings and make necessary changes to your listing accordingly.
They have three monthly packages ranging from $19, $39, and $49. It is charged yearly and has varying features depending on the plan of your choice.
The features include –
Product Insights
Opportunity Score
Request Reviews
Product Ideas
Sales metrics
FBA Profit Calculator
You can find the extension link here.
4. Keepa
Keepa is a price-tracking tool. It runs in the background and collects information for the sellers. With the help of this software, one can look at the prior prices of a particular product. It also has some useful characteristics like price drop alerts, wishlist import, price history, daily deals, and more. It does not include any additional cost.
Features –
Data Access
Product Best Sellers
Category Tree
Product Viewer
Price Increase Tracking
Top Sellers
You can find the extension link here.
5. Sonar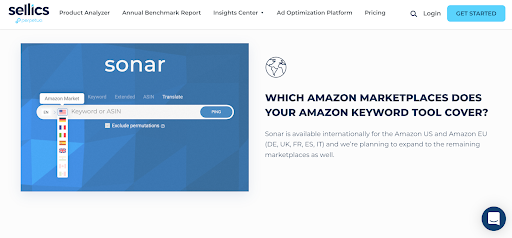 The Sonar chrome extension is an Amazon keyword research tool. It helps sellers find relevant keywords and boost their visibility. By utilizing these keywords, one can add them to product listings and improve product ranking.
The tool displays ASINs with ranking keywords that appear on the first page. It does not include new products or the ones that show up on page two and so on. The tools contain all the keywords users have searched for across Amazon. It is a free tool and has three features –
Reverse ASIN lookup
Search Volume
Keyword Translator
Find the chrome extension link here.
6. AMZScout Pro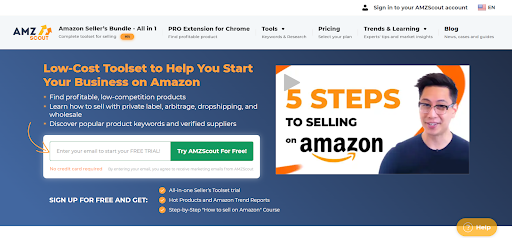 The AMZ Scout Pro extension helps Amazon sellers take better decisions to optimize their business. It allows sellers to look into trending products which further helps them pick a profitable niche. One can also find local and global manufacturers and suppliers. It gives you data about competitors like sales, keywords, price, rank, etc.
They have three pricing options for the extension. The monthly pack is $49. The yearly pack costs $279. Or you can get a lifetime plan for $599.
It has the following features –
Keyword Explorer
Product Tracker
Product Database
Products Keyword Tool
You can find the extension link here.
7. The Camelizer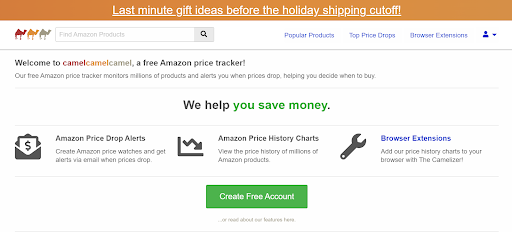 The Camelizer chrome extension shows the price charts for each and every product you see. It allows you to keep track of your purchases and learn more about the particular item as well as any changes to the selling price tag.
You can look up past prices. It is a smart strategy to maintain competitive pricing and give yourself an advantage over your competitors.
It is completely free to use and doesn't require an account.
Find the chrome extension link here.
8. DS Amazon Quick View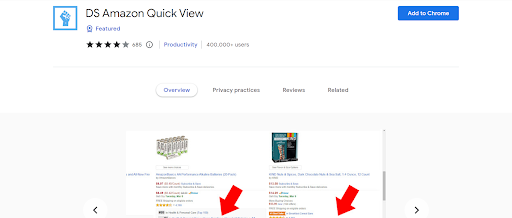 The DS Amazon Quick View chrome extension helps in keeping your viewing organized when you're on the Amazon website. All you have to do is hover over the items you're viewing and it will give you all the information you require. It is a completely free tool.
You can find the extension link here.
9. AMZBase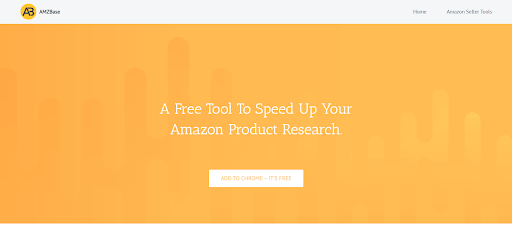 The AMZ Base chrome extension is an all-in-one tool that is functional in assisting Amazon sellers in finding the right products to sell. Sellers can search for products across Google and not just on Amazon. It gives you the title, ASIN, description, and all other information about the product listings. It is a free and extremely reliable tool.
Their features include –
Product Sourcing
ASIN Finder
Product Searching
Listing Information
FBA Calculator
Historical Price Finder
You can find the extension link here.
10. Data Scraper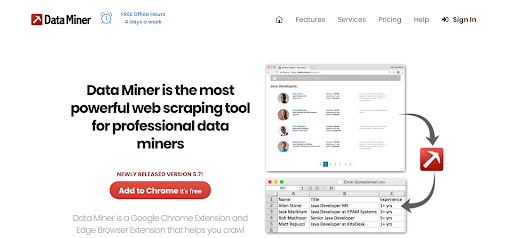 Data Scraper wasn't originally made for Amazon. The tool helps scrape data from HTML pages and import it to Microsoft Excel. Sellers can then use this data for better readability and understanding. It is a free tool and you get an additional 500 pages per month. In case you scrape more than 500 pages, you will have to subscribe to their paid plans. The paid version costs $19.99 per month.
You can find the chrome extension link here.