Amazon has a counterfeit problem. That is no secret. Amazon is also obsessed with customer satisfaction. This is why the e-commerce giant has been constantly clamping down on counterfeiters to protect brands and customers. One such step taken by the retail giant is the Amazon brand gating program. To ensure customers are getting exactly the product they ordered, Amazon has given brands the power to 'gate' their products.
Let's take a look at how your brand can protect itself from counterfeits with the Amazon brand gating program.
What is Amazon brand gating?
Counterfeit items are one of the biggest challenges faced by online retailers and brands. One counterfeit seller is all it takes to tarnish a brand's reputation. Considering the lack of oversight over counterfeiters, the products may even end up being dangerous to the customer! The Amazon brand gating program is designed to prevent this from happening.
Brand gating on Amazon allows both brand manufacturers and private label sellers to restrict the number of sellers for their products. This prevents unauthorized people from selling fake or counterfeit products.
Once you 'gate' your brand on Amazon, third-party sellers will need to get approval from the brand and Amazon before they can sell the gated products. Here's what sellers need to do before they can sell a brand gated product on Amazon:
Pay a fee of up to $1,500 per brand. This fee is non-refundable.
Get written approval from the manufacturer to sell Amazon brand gated products.
Send three purchase invoices for products from the manufacturer or distributor. The invoices must be from within the last 90 days.
The steep non-refundable fee itself prevents counterfeiters from trying to hijack your product listings. It is also a great way for brands to make some extra money from resellers.
How to get your brand gated on Amazon in 2020
Amazon brand gating protects manufacturers and private label sellers from having their listings hijacked by counterfeiters. Here's what you need to do to ensure your brand is also protected.
Get your brand registered on Amazon
This is the first step towards gating your products on Amazon. Your brand needs to be registered with the Amazon brand registry. Your brand needs to be registered in each marketplace separately.
To do this, you need an active registered trademark in each marketplace you wish to enroll. The trademark must be in the form of a text-based mark or an image-based mark with words, letters, or numbers. You can learn more about the eligibility requirements by visiting the Amazon brand services website.
In the United States, you can check if your brand has a registered trademark through the US Patent and Trademark Office website.
Compile and send a list of ASINs to be gated
Once you have a registered brand on Amazon, you need to create a list of ASINs that you want gated. Contact Amazon support/representatives with this list to start the process. The Amazon brand gating request may take anywhere between 3 to 5 weeks.
To speed up the process and minimize delay, make sure you add all relevant information such as seller ID, list of authorized resellers, and other key brand information. You can also provide a priority list of ASINs that are more vulnerable to counterfeit so that Amazon will take action quicker.
If you've already taken measures to stop counterfeiting, document, and share the relevant details with Amazon as well. The retail giant usually takes action quickly if you are actively dealing with counterfeiters.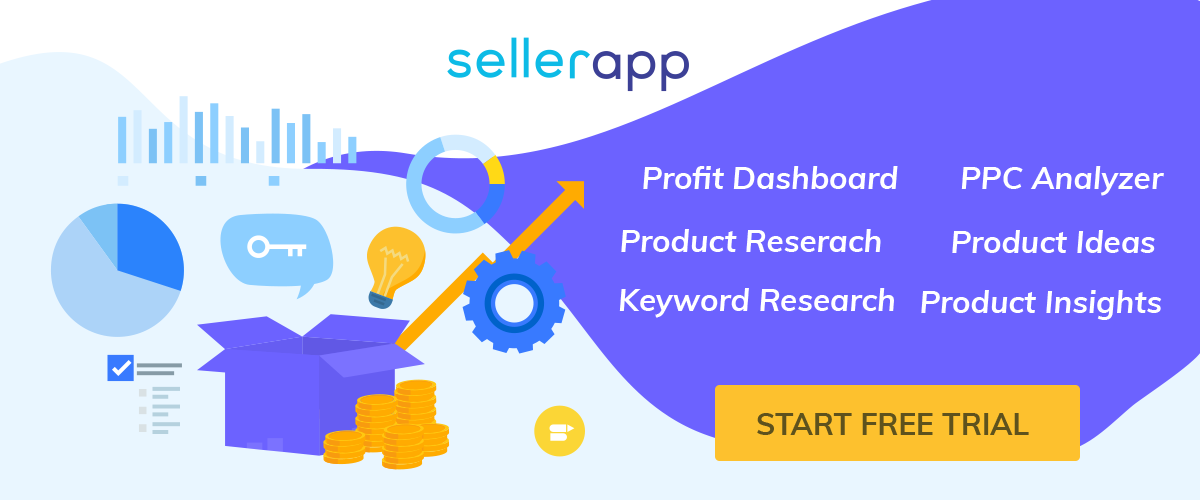 How to request approval to sell gated products in Amazon
There's no doubt the Amazon brand gating is great for larger brands and their bottom line. However, brand gating does negatively impact some sellers on Amazon, especially small and medium-sized sellers.
Many sellers who may have been selling original branded products earlier, might suddenly find their business come to a halt. So, what can sellers do if the product they've been selling suddenly becomes brand gated? The process is simple, but it's not cheap.
To request approval to sell a brand-gated product on Amazon, the first thing you need to do is open the corresponding product listing. At the bottom of the Buy Box, you'll notice a button 'Sell on Amazon.' If the product is brand gated, you will get a warning message that reads "You need the approval to list in this brand." There will also be a button that will allow you to request approval.
Once you click that button, all you need to do is provide the relevant information and documents (purchase invoice and approval from manufacturer/distributor) as well as the non-refundable fee of up to $1,500.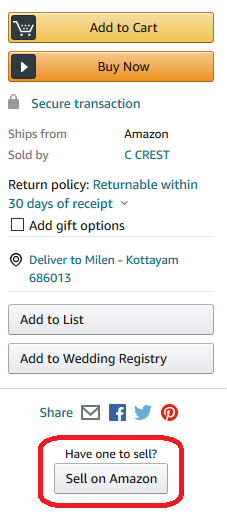 Note: Approval to sell Amazon brand gated products also depends on the seller's performance on the online retail platform.
How to confirm if your product is brand gated on Amazon
The same process used to request approval to sell an Amazon brand gated product can be used to check whether your ASINs have been brand gated. This is all you need to do:
Log in to seller central using an alternate account (not the one used by your brand)
Navigate to the relevant ASINs
Click the 'Sell on Amazon' button below the Buy Box
If you get the message "You need the approval to list in this brand," it means that the product has been brand gated by Amazon.
Final thoughts
Amazon is actively tackling the counterfeit menace on its platform. The Amazon brand gating program is a decisive step to put an end to counterfeits on the platform. While the measures are bound to instill customer confidence and protect brands, small and medium-sized sellers may have been priced out of selling brand gated products on Amazon.
Other than brand gating products, Amazon also restricts sellers from selling in specific categories and sub-categories to protect consumers. You can read more about these restricted categories and products here.
Just ungating restricted categories do not guarantee profitability. Want to skyrocket your sales on Amazon? Try SellerApp and get your hands on actionable data to optimize every part of your Amazon journey. From product and keyword research to PPC management, SellerApp is guaranteed to make a difference. Start your 7-day free trial now!